Optimal thermal insulation is of vital importance for turbine operation. It promotes the desired heating up and heat distribution in the turbine casing. The most important factor here is to ensure the same high quality of insulation throughout, regardless of the geometric complexity. As a leading supplier of turbine insulation, G+H Insulation offers the ideal system for complex turbine shapes: FlexCAP mattress insulation. What makes it special? This modern mattress insulation system flexibly adapts to the shape of the turbine and ensures optimum insulation even at very high temperatures, exceeding 600°C.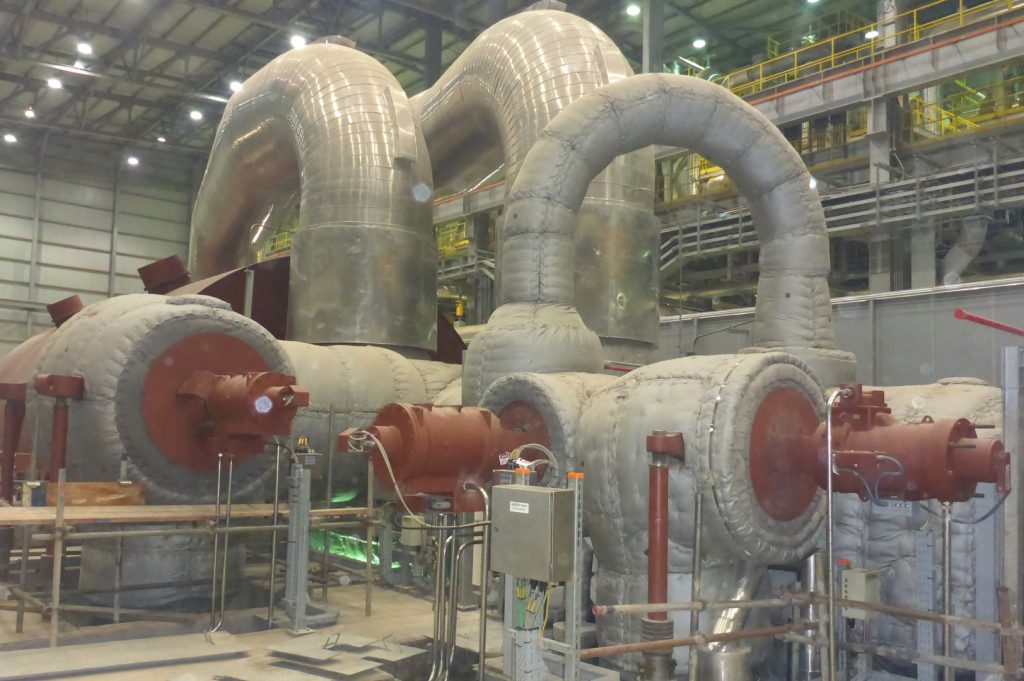 Tailor-made, turn-key solution
As a made-to-measure, individual insulation system, the mattress insulation is precisely tailored to the shape of the turbine and to meet the customer's needs. The advantages are a precise fit, effective thermal insulation, quick and simple removal and refitting and extremely easy maintenance. Thanks to our many years of engineering expertise and our ultramodern 3-D CAD systems, we are able to use the digital documentation to create a customized insulation system with reliable, high precision – even for very large turbines with complex contours.
Naturally, all of the materials used meet the most stringent requirements with regard to quality and performance and comply with the latest international material standards. Depending on our customers' individual needs, our turbine insulation includes dustproof, oil repellent and high-temperature-resistant fabrics. The insulation materials used in the mattress insulation range from microporous high-performance materials through to high-quality needle mats.
Depending on the customer's requirements, we can provide just engineering services alone, or supply turn-key turbine insulation systems of the highest quality for even the most complex systems. We also offer comprehensive support for disassembly, reassembly and maintenance of the insulation systems.