PYROSTAT®-UNI fire protection bandage for pipes is an innovative fire protection tape, which can be used on all common types of pipe. It can be used for fire protection in solid walls and ceilings as well as in lightweight partition walls and requires no additional fire protection measures.

Impermeable barrier to fire and smoke
When pipes or their insulation deform in a fire, a gap in the wall or ceiling is created, through which fire and smoke can spread. The fire protection bandage for pipes prevents this, since PYROSTAT®-UNI foams up when heated and thus expands to seal the gap automatically, creating a smoke-tight and fire-resistant barrier. In this way, we can guarantee fire safety – and with a fire resistance class of R 90 or even R 120.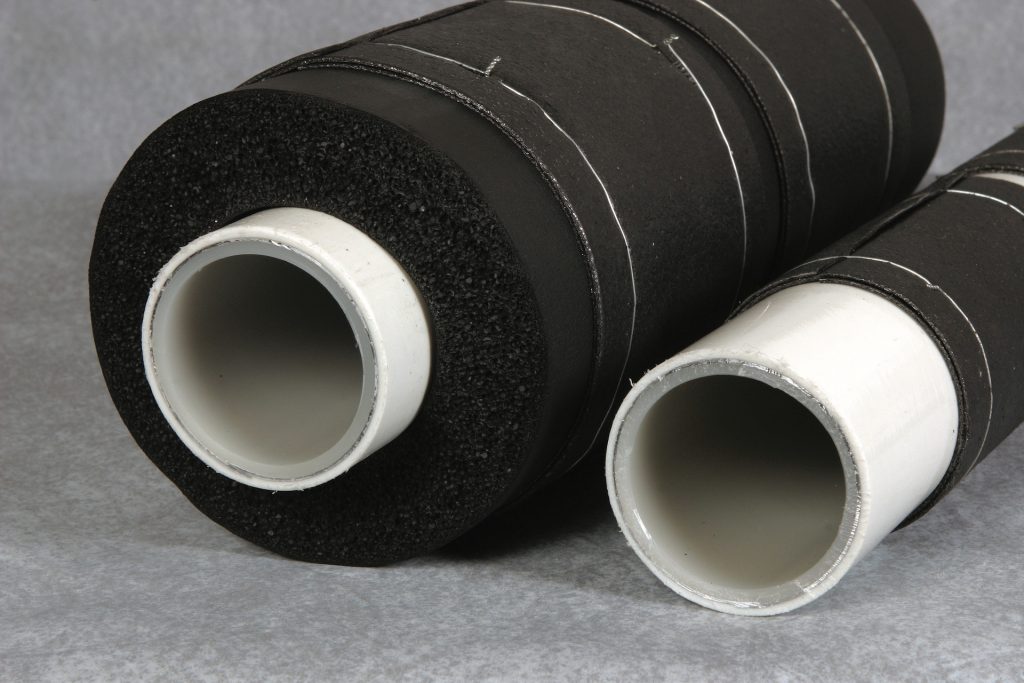 Retrofit installation
PYROSTAT®-UNI has the advantage of easy installation, minimum space requirement, and numerous types of application. The fire protection bandage can be easily retrofitted to existing pipes and saves you installing various different sizes of collar to fit the different pipe diameters. PYROSTAT®-UNI is just 1 mm thick, which makes it extremely easy and flexible to handle.
PYROSTAT®-UNI product properties
Foams up in a fire and forms an impermeable barrier to fire and smoke
Fire protection tape safely seals pipe penetrations in a fire
Suitable for use in solid walls and ceilings as well as lightweight partition walls
For flammable and non-flammable pipes, with or without insulation
Approved for pipe diameters up to 813 mm
All advantages at a glance
Flexible and space saving
Only about 1 mm thick
Retrofitting around existing pipes is possible
Easy to fix in place
Even difficult shapes present no problem
No need to use a different insulation material at the penetration point