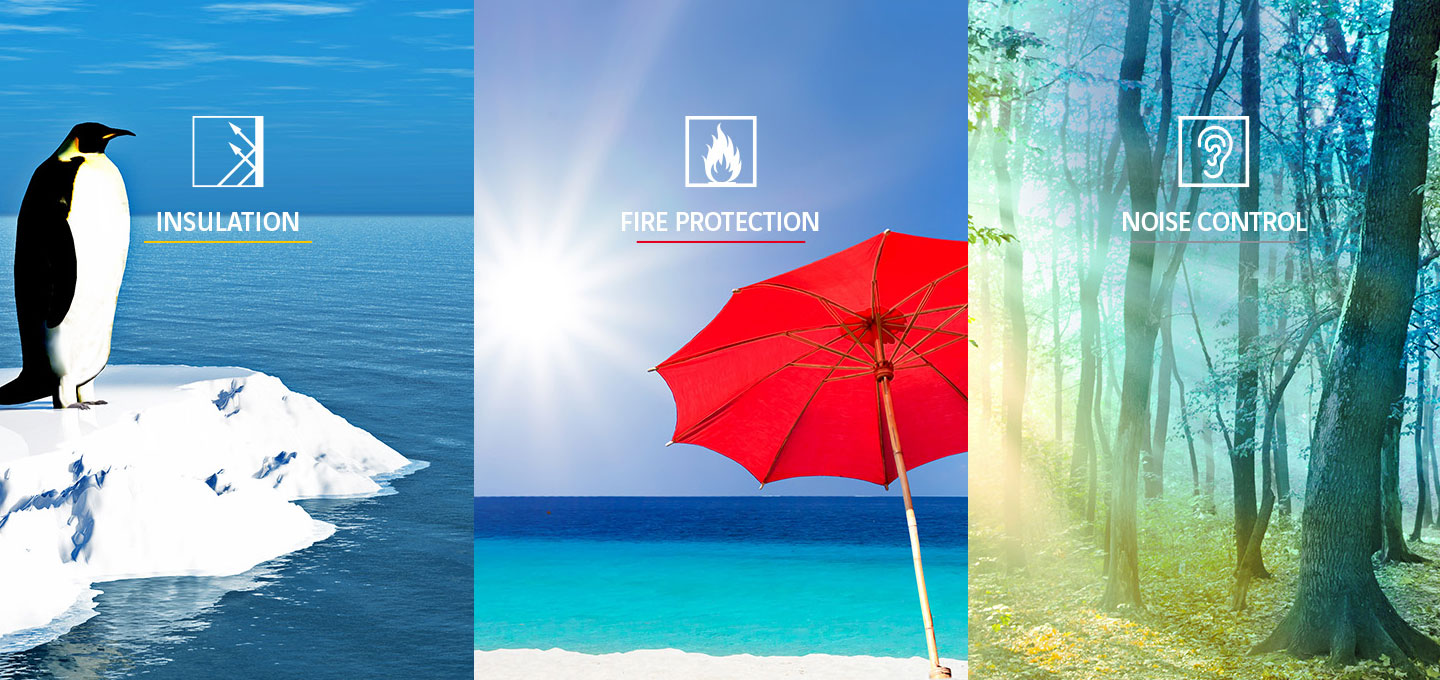 Too hot, too cold, too warm, too quiet?
The G+H Group is your specialized partner for insulation, fire prevention, noise control and revelopment. We offer comprehensive consultation and deliver the best solution for your request.
Insight into our references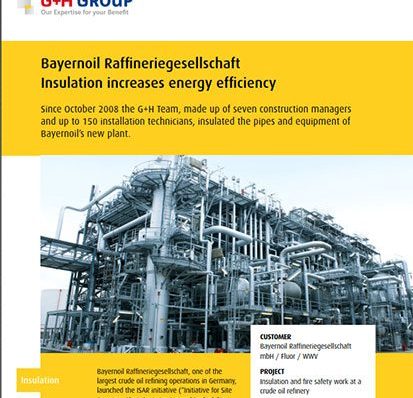 Insulation
Bayernoil Raffineriegesellschaft – Insulation increases energy efficiency
Since October 2008 the G+H Team, made up of seven construction managers and up to 150 installation technicians, insulated the pipes and equipment…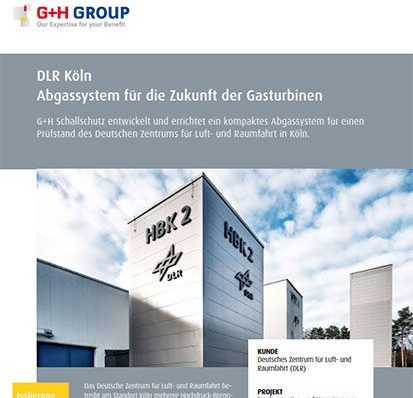 Noise Control
DLR Köln – Exhaust system for the future of gas turbines
G+H Schallschutz develops and constructs a compact exhaust system for a test rig for the German Aerospace Centre in Cologne.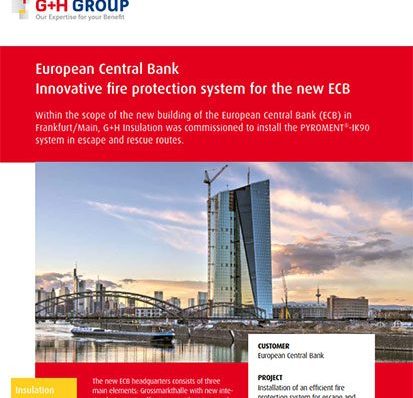 Fire protection
European Central Bank – Innovative fire protection system for the new ECB
Within the scope of the new building of the European Central Bank (ECB) in Frankfurt/Main, G+H Insulation was commissioned to install the PYROMEN…