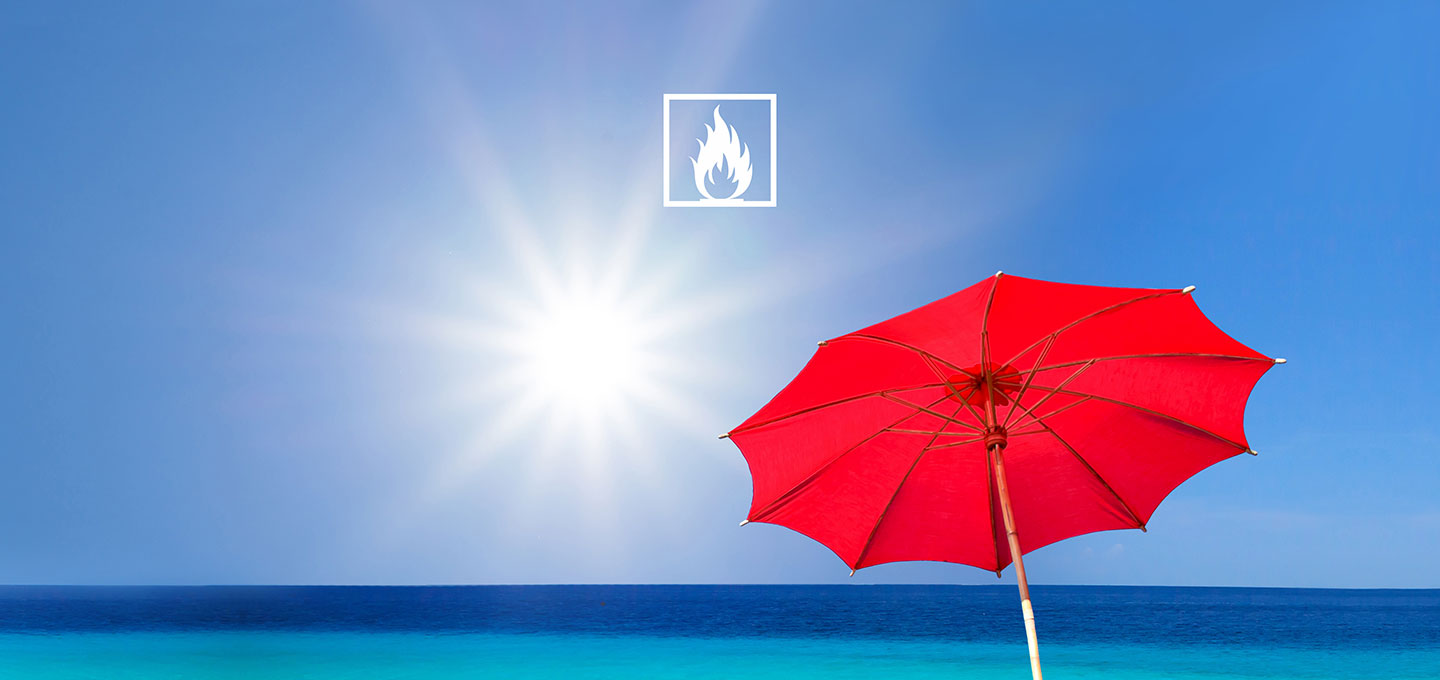 Electrical fire protection
Fire protections for electrical installations: rigid or flexible protection against cable fires
No buildings can do without electrical wiring and cables. They run under out feet, over our heads and through the walls. In a fire, electrical installations represent a serious potential hazard, since fire can spread rapidly through them and into the immediate surroundings. Providing the right fire protection to isolate them securely should therefore be a top priority.

Cable fires safely averted
The PYROMENT IK 90© electrical installation duct is an innovative solution. It is made of galvanized sheet metal or stainless steel with an integrated intumescent sheath that foams up when heated, quenches the flames and prevents the generation of smoke – also very important for keeping escape and rescue routes safe.
Our full cable wrap is often used in existing buildings. The wrap completely encases the cables that run through the building, is flexible and therefore easy to install, and effectively suppresses cable fires even in outdoor areas.
Wall and ceiling penetration seals can also be used. The cable insulation seals all cable penetrations in fire compartment walls, so that no fire or smoke can spread beyond the fire compartment limits. Fire protection for cable penetrations is often required, so many different versions are possible.
We use only tested systems and are happy to advise you on which version is right for your particular requirements.
Our products